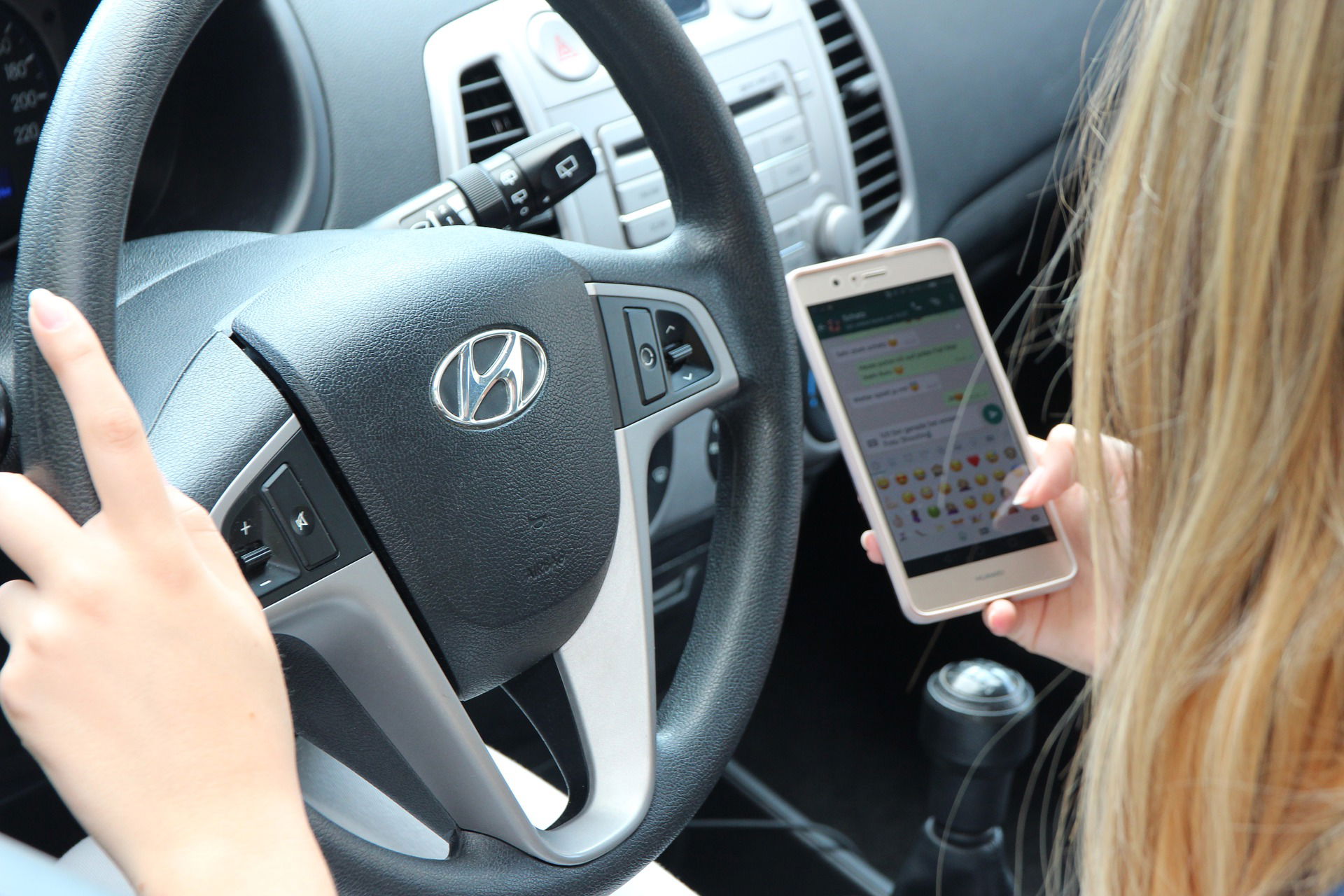 Distracted driving is an action that can result in a car accident with serious injuries or death. Drivers, pedestrians, bikers and cyclists are glued to their phones. All of those people are at risk when using their phones when performing any of those activities. The frightening trend to text and drive can harm or kill not only the driver but also pedestrians, other drivers and cyclists.
The most critical thing about driving is keeping both hands on the wheel and both eyes on the road. While most think they can multitask, studies show, performing any action other than driving is dangerous. Accidents involving distracted drivers are increasingly common.
Consider some of these alarming statistics relating to texting and driving.
Over 2.5 million Americans are involved in an accident every year.
Out of the 2.5 million crashes, 1.6 million were caused by drivers who were texting and driving.
64 percent of all crashes in the United States are caused by drivers who text and drive.
1 out of 4 car accidents in the US are caused by texting while driving.
More than 37,000 people die in automobile crashes across the United States every year.
Every year, about 421,000 people are injured in crashes that involved a driver who was distracted in some way.
It takes an average of three seconds after a driver's mind is taken off the road for any road accident to occur. Reading a text message while driving successfully distracts a driver for a minimum of five seconds each time. This means that the chances of an accident occurring while reading a text are high.
The average posted speed limit in the United States is about 55mph. Taking five seconds to read a text means that the driver travels the length of a football field without looking at the road. With so many vehicles on the road there is an increased chance of an accident occurring.
Distracted driving is especially concerning among teen drivers. A study at the University of Utah found out that the reaction time for a teen using a cell phone is the same as that of a 70-year old who is not using one. Consider the following teen texting and driving statistics:
Every day, 11 teenagers die because they were texting while driving.
94 percent of teenagers understand the consequences of texting and driving, but 35 percent of them admitted that they do it anyway.
Of all teens involved in fatal accidents every year 21 percent were using a cell phone at the time of the accident.
Teen drivers have a 400 percent higher chance of being in a car crash when texting while driving than adults.
25 percent of teens respond to at least one text while driving, every single time.
State governments across the United States have not been idle. In response to the rising statistics involving texting and driving, and the use of mobile phones in general while driving, a number of states have implemented laws to curb this behavior.
Out of the 52 states, 40 including, Washington D.C., expressly forbid all drivers from texting on their phones. Only using maps and navigation is permissible.
If you or someone you love has been involved in a car accident with a distracted driver, you may be entitled to compensation for injuries and damages. In case of a fatal accident the family of the deceased can receive an award for funeral costs and other expenses. Punitive damages against the negligent driver are also possible in Pennsylvania. Know that you are not alone, the attorneys at Melaragno, Placidi & Parini are here to help.
Your Erie and Meadville personal injury lawyer from Melaragno, Placidi & Parini has decades of legal experience in representing victims of distracted driving and can help you navigate the legal process and obtain the reasonable and equitable compensation you deserve.