Erie, PA Personal Injury Attorney
Have an experienced and knowledgable attorney on your side
Being injured in an accident or learning of a loved one getting seriously hurt is painful and difficult. If you were injured in Erie or anywhere in Western Pennsylvania, having experienced legal representation is vital. Contact Placidi, Parini, Grasinger & Page before you speak with any insurance companies. With your best interests in mind, our exceptional personal injury attorneys will help you secure the compensation you deserve through a personal injury claim.
Whether it is a car crash or an on-the-job mishap, accidents can occur anywhere and at any time. They can result in a wide range of serious or catastrophic injuries. Many personal injuries consist of wounds, broken limbs, amputations, disfigurement or other forms of bodily harm. According to the Centers for Disease Control and Prevention (CDC), 200,955 people were fatally injured in unintentional accidents in 2020.
One of the leading causes of personal injury is motor vehicle accidents. Pennsylvania had 104,475 traffic accidents in 2020, according to the Pennsylvania Department of Transportation. The accidents injured 61,248 people in an average of 286 collisions per day.
When a person suffers a work-related injury or illness, they can file a workers' compensation claim. The claim allows an injured worker to recover medical expenses, disability benefits and lost wages, among other costs.
Workplace Injuries & Accidents
While all Pennsylvania workers are entitled to a safe workplace, on-the-job accidents can and do happen. In 2020, 147,918 work injury and illness cases were reported to the state's Bureau of Workers' Compensation. More than half of the injuries occurred in two sectors that consisted of Education and Health Services, along with Trade, Transportation and Utilities.
Certain industries have a reputation for being more dangerous than others. The manufacturing industry had more than 18,000 reported injury cases, while the construction industry had 8,028 that year. Work injuries, however, can occur in any type of job. Accounting for 25.9 percent of all cases, overexertion was the leading cause of workplace injuries in 2020. Overexertion refers to actions like lifting, pulling and pushing. Being struck by objects was the second top cause of workplace accidents.
How Can a Pennsylvania Personal Injury Lawyer Help?
After getting injured in a car accident, your focus should be on healing and getting your life back. We know how difficult that can be when an insurance company refuses to give you fair compensation. An accident can result in enormous expenses, including medical bills, lost wages and property damage, among other costs. Placidi, Parini, Grasinger & Page is here to handle the stress of dealing with insurance companies. There is no need to be overwhelmed by the insurance process or the idea of taking legal action when you have experienced Pennsylvania personal injury attorneys representing you.
Studies show that people who retain an attorney are more likely to receive compensation. And, that compensation overall is higher.
Here are some of the personal injury cases that Placidi, Parini, Grasinger & Page can help you with:
Types of Accidents that Lead to Personal Injury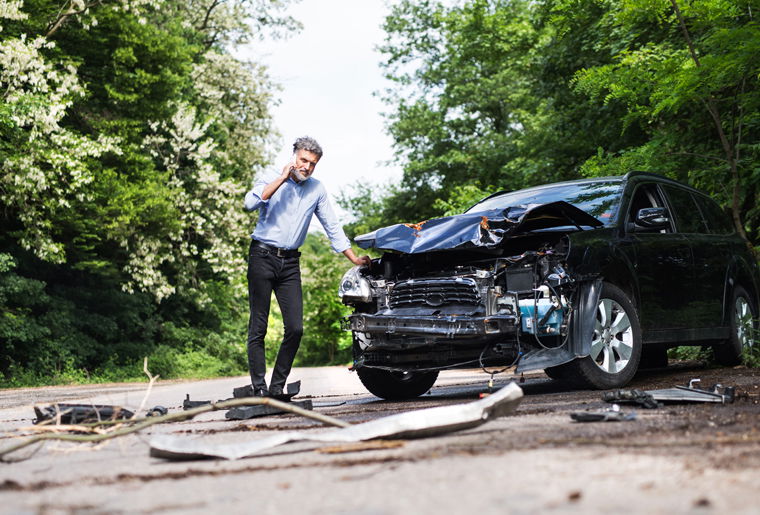 We represent car accident victims in cases against negligent drivers. Placidi, Parini, Grasinger & Page will guide you every step of the way.
The Pennsylvania Department of Transportation reported that 88,763 passenger cars were involved in traffic accidents in 2020. These cars accounted for the highest number of crashes, exceeding all other types of motor vehicle collisions combined. Most car accidents are preventable. All it takes is one glance off the road to read a text message or drive after a drunken night out on the town to change a person's life forever.
When you are injured in a car accident because of someone else's negligence, you have the right to pursue a personal injury claim. Our Erie Pennsylvania car accident lawyers have over 70 years of combined legal experience helping injured people recover compensation from insurance companies.
Many different factors can be responsible for car accidents, and it may be easy to blame adverse weather or hazardous road conditions. However, state traffic data shows most car accidents occur because of driver errors such as drunk driving or not paying attention to other motorists. The majority, over 74 percent, of car accidents in 2020 involved dry roads.
In car accidents that involved driver error, the top five causes were speeding, distracted driving, improper turning, proceeding without clearance and drunk driving. Speeding was responsible for the most crashes by far, with 25,021 collisions.
Pennsylvania had 377,147 registered motorcycles in 2020. With so many motorcyclists sharing the road with other drivers, crashes are an unfortunate reality. The state recorded 3,398 motorcycle accidents that year, marking a 14 percent increase from 2019.
Pennsylvania motorcycle accident cases require a different approach from car crashes, including an in-depth investigation of what happened and an analysis of what insurance policies are involved. At Placidi, Parini, Grasinger & Page, we want to get to the bottom of what caused a motorcycle accident. Our personal injury lawyers work closely with injured motorcyclists to help them pursue compensation from the negligent party that caused their accident.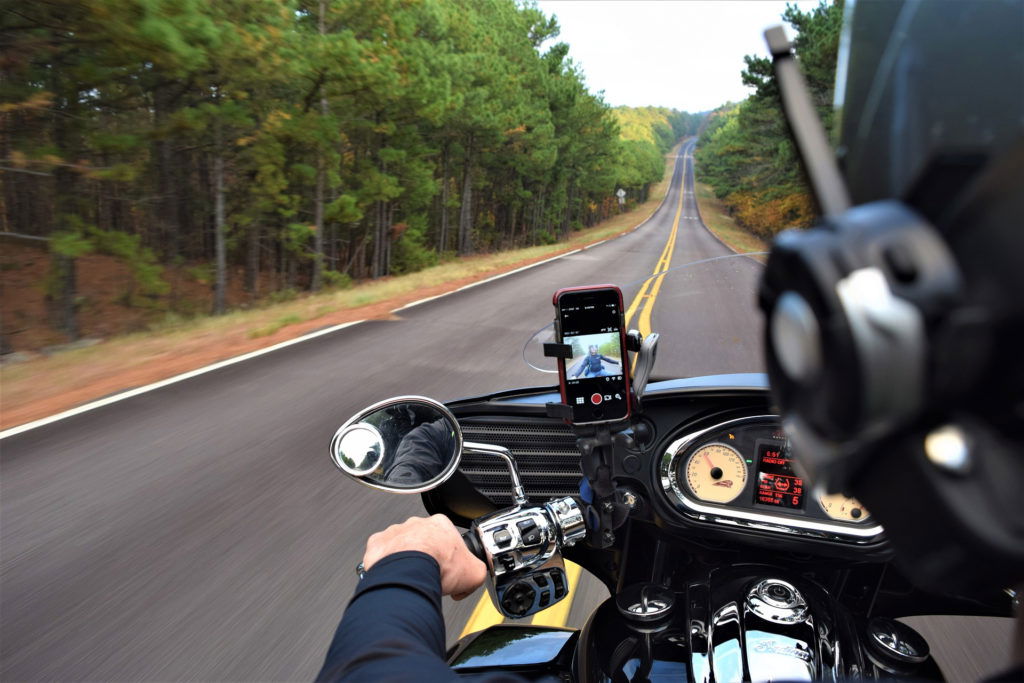 Causes of Motorcycle Accidents
Because motorcyclists have very little protection, a collision can cause devastating injuries. They are 38 times more likely to suffer fatal injuries in a crash than car occupants. While motorcycles only account for 0.6 percent of vehicle miles traveled, they make up 21 percent of all drivers killed in crashes. The Pennsylvania Department of Transportation has identified speeding and impairment as two factors that often play a role in deadly motorcycle accidents. Other common causes of motorcycle crashes include failure to yield right of way, not checking blind spots and encountering road hazards. When a driver behaves negligently, motorcyclists are exposed to the risk of serious accidents.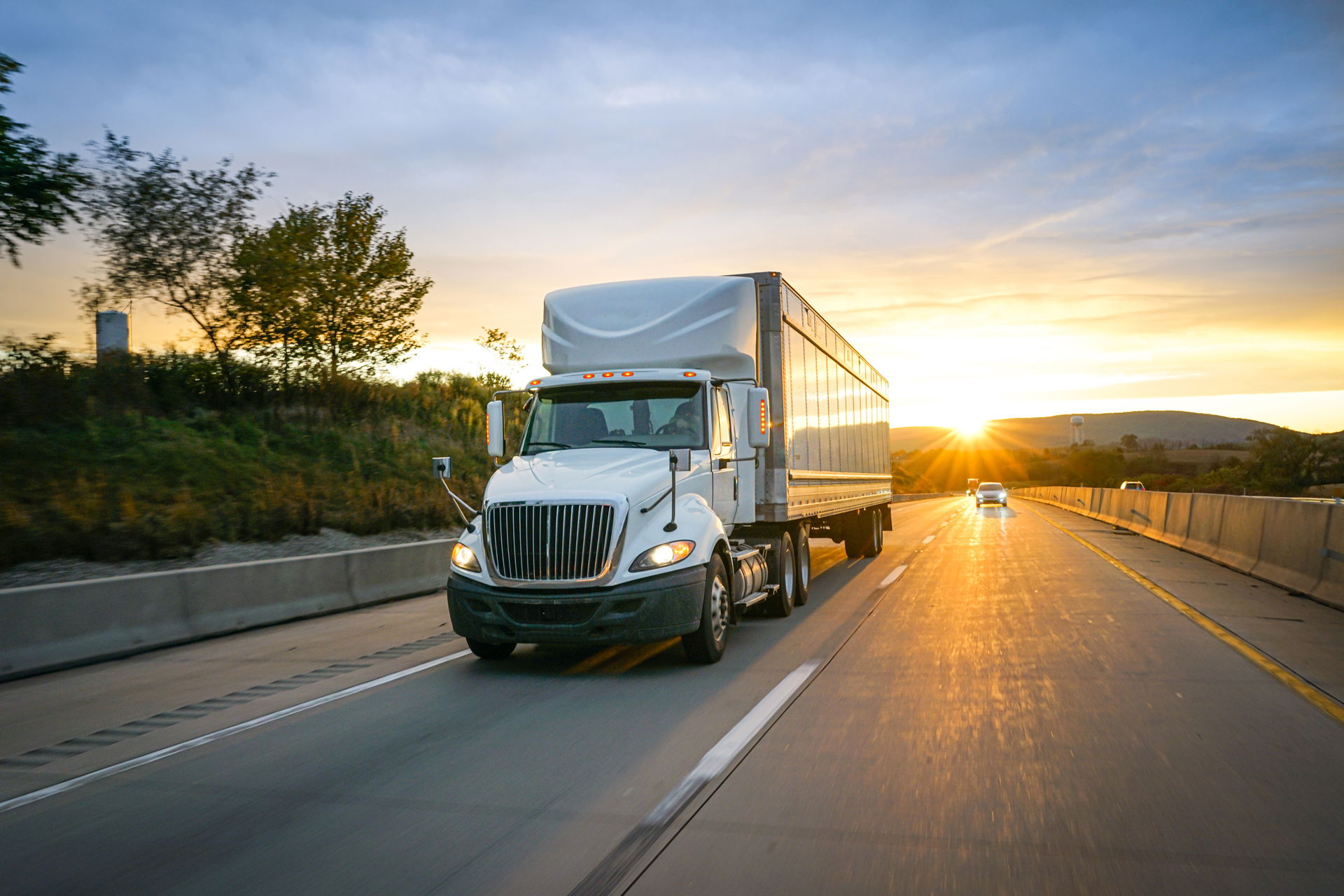 We will protect your legal rights in the face of insurance companies that seek to diminish or dismiss your claim.
Over 6,900 heavy trucks weighing 10,000 pounds or more were involved inaccidents on Pennsylvania roads in 2020. Because trucks are significantly larger than passenger vehicles and weigh tens of thousands of pounds, they can cause catastrophic injuries should a collision occur. Truck accident victims face expensive medical bills and a long road to recovery, sometimes even permanent disabilities.
Besides the truck driver, there can be multiple jurisdictions, state and federal laws, trucking businesses and insurance companies involved in a single truck accident case. With so many parties to deal with, pursuing fair compensation for your injuries can quickly get complicated. When you hire Placidi, Parini, Grasinger & Page, our experienced Pennsylvania truck accident lawyers will handle every aspect of your personal injury claim.
While truck accidents can occur due to tire blowouts, mechanical defects or improperly secured loads, national data shows that over 90 percent of crashes are caused by driver behavior. Commercial truck drivers are often under pressure to follow demanding work schedules. They may end up speeding or driving long hours without any breaks. When trucking companies flout industry regulations, the chances of a collision can increase.
Around 320 commercial buses in Pennsylvania were involved in accidents in 2020. While the causes of bus accidents are typically similar to car accidents, the size of public transportation vehicles makes them especially dangerous. When a pedestrian, motorcyclist, bicyclist or car occupant is struck by a bus, they are at risk of suffering devasting injuries. Even a low-speed accident has the potential to cause severe harm.
Pennsylvania laws can be confusing when determining who is at fault for a bus accident and what insurance coverage applies. Complex rules come into play when collisions involve government vehicles such as an Erie Metropolitan Transit Authority bus or a Bayliner Trolley. If you have been injured in a bus accident, Placidi, Parini, Grasinger & Page is here to protect your right to sue the governmental agency responsible for your injuries.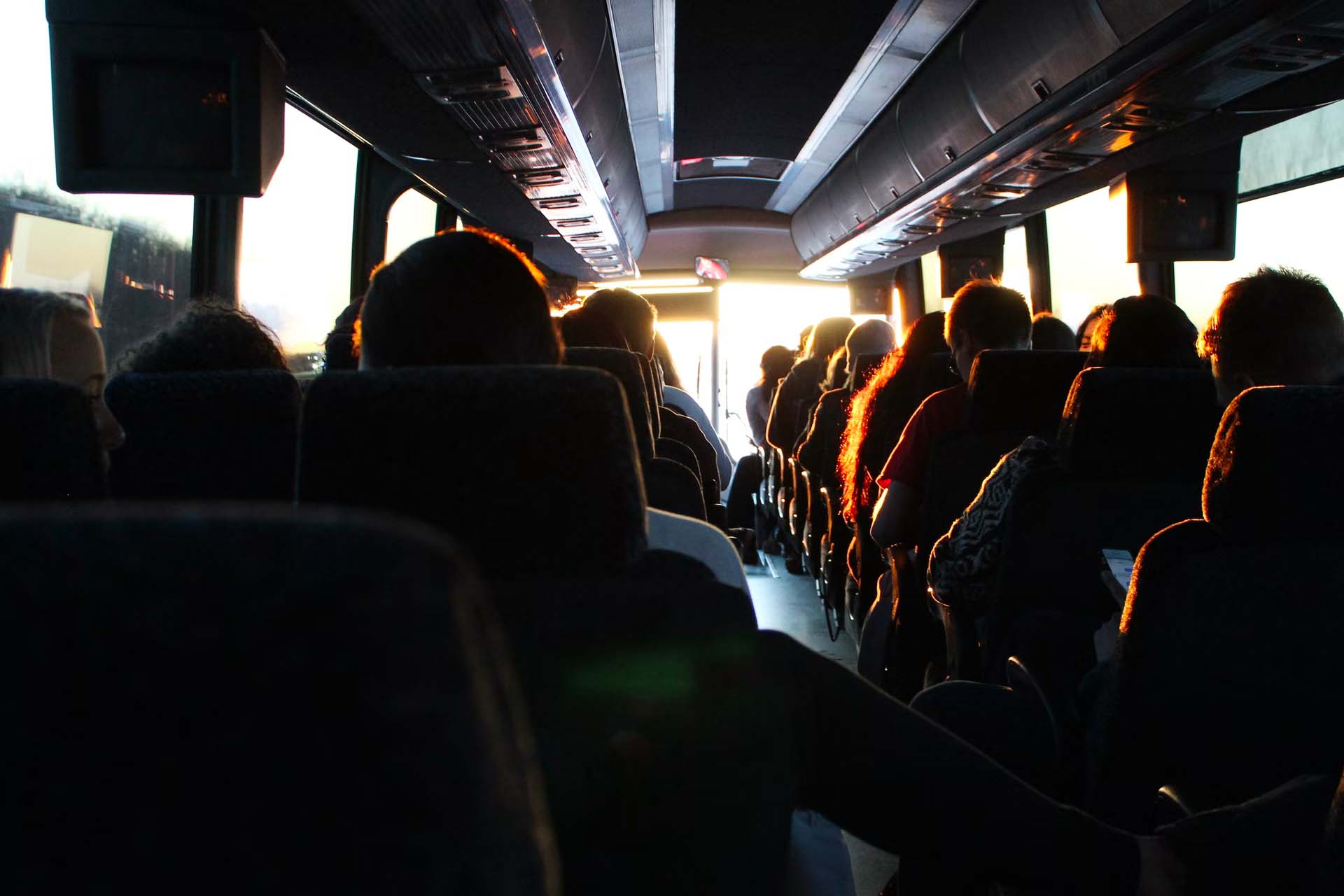 Our personal injury attorneys will provide skilled legal counsel and help you recover the damages you deserve.
When the death of a person is caused by the wrongful act, neglect or the fault of another, his or her personal representative may maintain an action for damages against a person or entity responsible for causing the death. The lawsuit may be filed on behalf of all beneficiaries providing they have a right to recover compensation under statute in Pennsylvania.
Covered beneficiaries include a spouse, child or children, including step-children. If there is not a spouse or child, a wrongful death action may still be maintained for the benefit of parents, sisters or brothers, providing each are dependent upon the deceased person for support.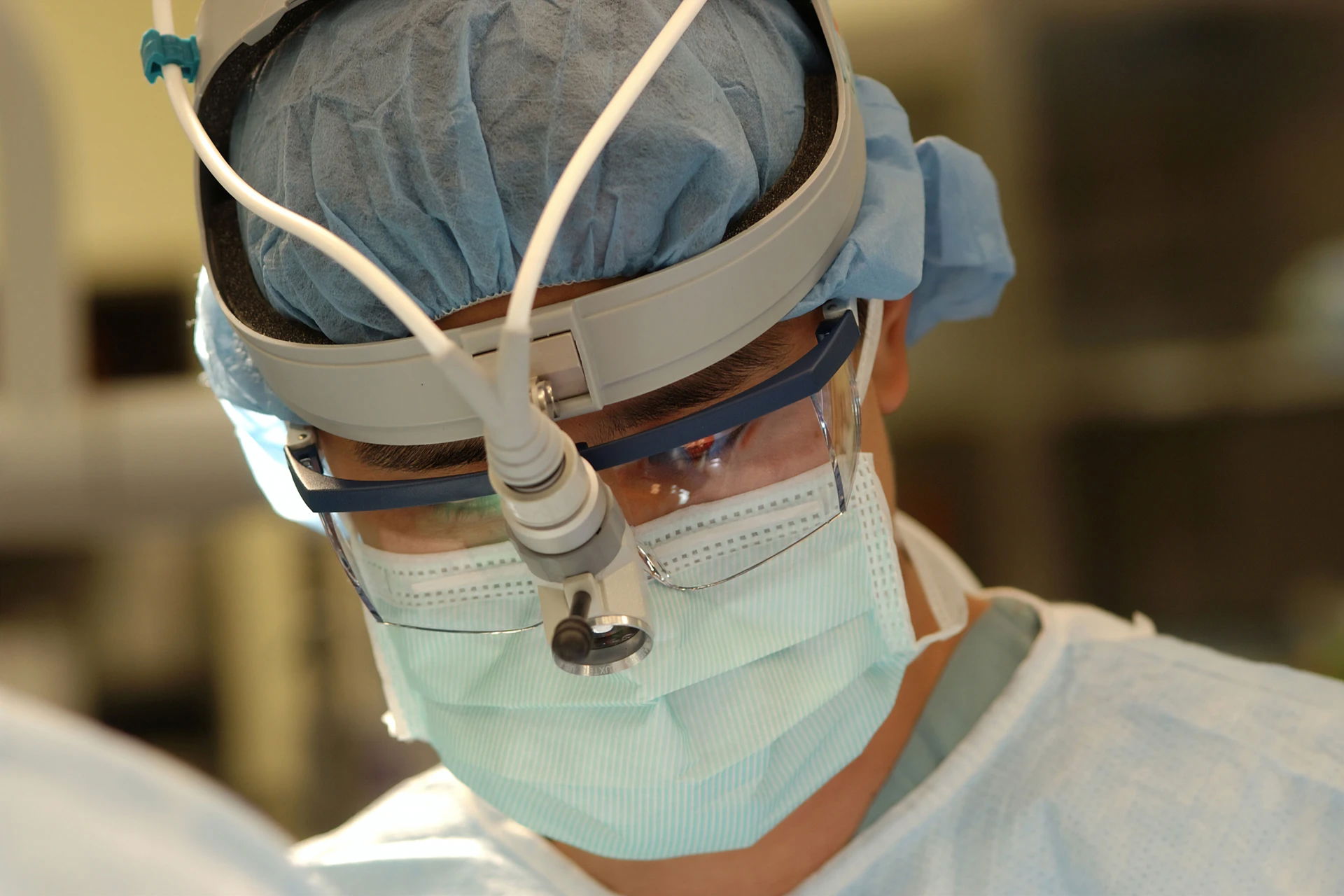 Many deaths in the US are preventable
Accidental injury is the number three cause of death in the United States. Preventable deaths result in a loss of 466 lives per day in the United States. In 2018, the U.S. saw 167,127 preventable deaths, down slightly from 2017, which saw the highest number of preventable deaths on record.
In the US, someone dies every three minutes due to a drug overdose, car crash, drowning, fall, choking incident or other preventable accident.
Personal injury lawsuits are also referred to as civil litigation. In a personal injury suit, two or more parties are involved in a legal dispute seeking compensation for a negligent act that caused them harm or resulted in the death of a loved one. If the case cannot be settled, the parties to the dispute go to trial so a judge or jury can decide the matter.
Car accidents are the most common cause of personal injury lawsuits.
The most important questions are: Was the defendant liable for injuries, and if so, what is the extent of the damages?
Every tort claim can be simplified into two issues
If a plaintiff can prove liability and damages, they are typically awarded compensation for their loss. The presence of negligence to prove liability is key to personal injury suits. Car accidents are the most common area resulting in personal injury lawsuits. A plaintiff can file a negligence claim if a driver who did not drive with due care, attention and caution injured them in a crash. A breach of the duty of care that results in injuries means a plaintiff can recover compensation. However, no-fault states like Pennsylvania operate under different rules, and plaintiffs need to discuss their options with an attorney.
How to Win a Negligence Claim
To win a negligence claim, the injured person has to prove four elements that demonstrate the person that caused the personal injury acted negligently. Those four elements are:
Duty:

The defendant owed a legal duty of care to the plaintiff

Breach of Duty:

The defendant breached that duty

Causation:

The defendant's actions/inaction caused the damages

Damages 

Economic and non-economic claims including past, present and future pain and suffering, loss of enjoyment of life, disfigurement, loss of consortium, emotional distress, lost wages, medical bills and other out-of-pocket expenses
Personal Injury Frequently Asked Questions
Placidi, Parini, Grasinger & PageMaximizing your personal injury recovery
At Placidi, Parini, Grasinger & Page, we are intimately familiar with personal injury accidents. Your Erie personal injury lawyers from Placidi, Parini, Grasinger & Page have your back. If you have been involved in a personal injury accident and sustained serious injuries or a family member died, and you wish to discuss filing a personal injury or wrongful death lawsuit, Placidi, Parini, Grasinger & Page stand ready to help you navigate the legal process and obtain the equitable compensation you deserve.