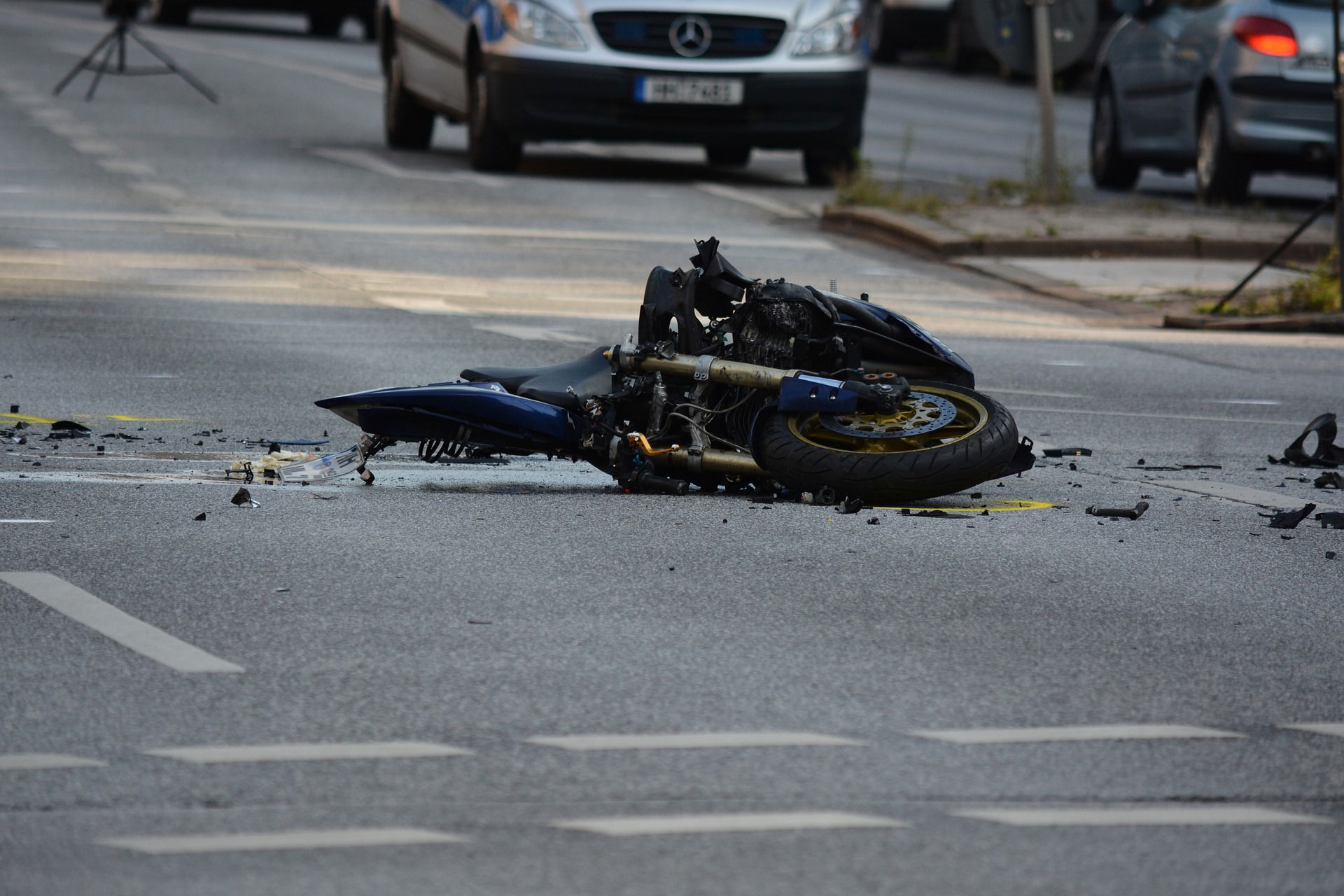 The best motorcycle accident attorney is typically one who is also a licensed motorcycle rider. He or she instantly understands your situation, what happened, and how to handle your case to seek compensation for your injuries and property damage.
Pennsylvania is one of the top motorcycle States in the U.S. Along with that distinction though there are also a high number of uninsured bikers and serious accidents. PennDOT statistics show over 3,000 motorcycle accidents happened every year from 2013 to 2017. Over 170 of those wrecks were fatal each year and in 2017, 7 percent of motorcycle passengers were killed.
You would want to be looking for their track record and ratings to assess if the lawyer would be the right one for you. It's even a good idea to interview an attorney before hiring one to see if you feel confident with your choice. If you do not think you and a potential attorney are going to mesh, then keep looking.
Hiring a motorcycle accident lawyer to settle your case is a smart move financially when facing medical bills and other accident-related expenses. An attorney who also rides a motorcycle knows the value of your claim according to your injuries and understands the legal process, rules, and regulations.
When researching a potential motorcycle accident attorney to handle your case, find out what their settlement or trial awards are for handling motorcycle crashes. Take note of the value of the settlement or award, including "other" damages that may have been recouped.
Also, find out if the attorney you want to hire to handle your motorcycle accident has experience handling a crash where there were multiple parties involved. If they do, they can handle multiple claims against each at-fault party.
Hiring a motorcycle injury attorney who rides or who has extensive experience handling such claims, means you get the compensation you need to deal with medical bills and other expenses. It also means you do not get the runaround from an insurance company who would rather not payout on a claim or attempt to pay far less than a claim may be worth.
Claims for motorcycle accident injuries include:
Traumatic brain injuries (TBI)
Post-concussion syndrome
Burns
Road rash
Broken and/or fractured bones
Spinal cord injuries
Death
Neurological damage
Paralysis
Torn muscles
Crush injuries
Amputations
Disc herniations
Experienced motorcycle accident attorneys know how to help injured riders get the best outcome in their case.
Types of motorcycle accidents attorneys handle
When you're checking around for the best motorcycle accident attorney to represent you, find out what types of accident cases they have handled. While some motorcycle crashes are the result of a mistake on the part of the rider, others are because a driver did not pay attention to who he or she was sharing the road with while driving. Some accidents may be the result of:
Failing to signal a turn
Turning left in front of a biker
The driver was texting while driving
The driver was adjusting an e-device in their vehicle
The driver was eating
The driver was grooming
The driver was tending to animals or children in the backseat
DWI by a drug or alcohol
Not shoulder checking
Running a stop sign
Running a red traffic light
Tailgating
Lane splitting
An experienced motorcycle attorney does not ask for funds upfront because they work on a contingency fee basis. You pay what is owed for legal work with a percentage of your jury award or settlement. If the attorney does not win your case, your legal representation is free.
The best motorcycle accident attorney can also be found in several other ways, such as:
Checking attorney directories
Calling the State Bar Association to see if your possible choice has faced any sanctions
Ask other people you know who have been in accidents
Interview each motorcycle accident attorney that you are considering and ask questions about your case
Always check the attorney's website for biographical information, wins, experience, and cases.
Pennsylvania motorcycle accidents can result in life-altering injuries that affect your work, personal life, and your family. Talk to us at Melaragno, Placidi & Parini. The first consultation is free. Call today.