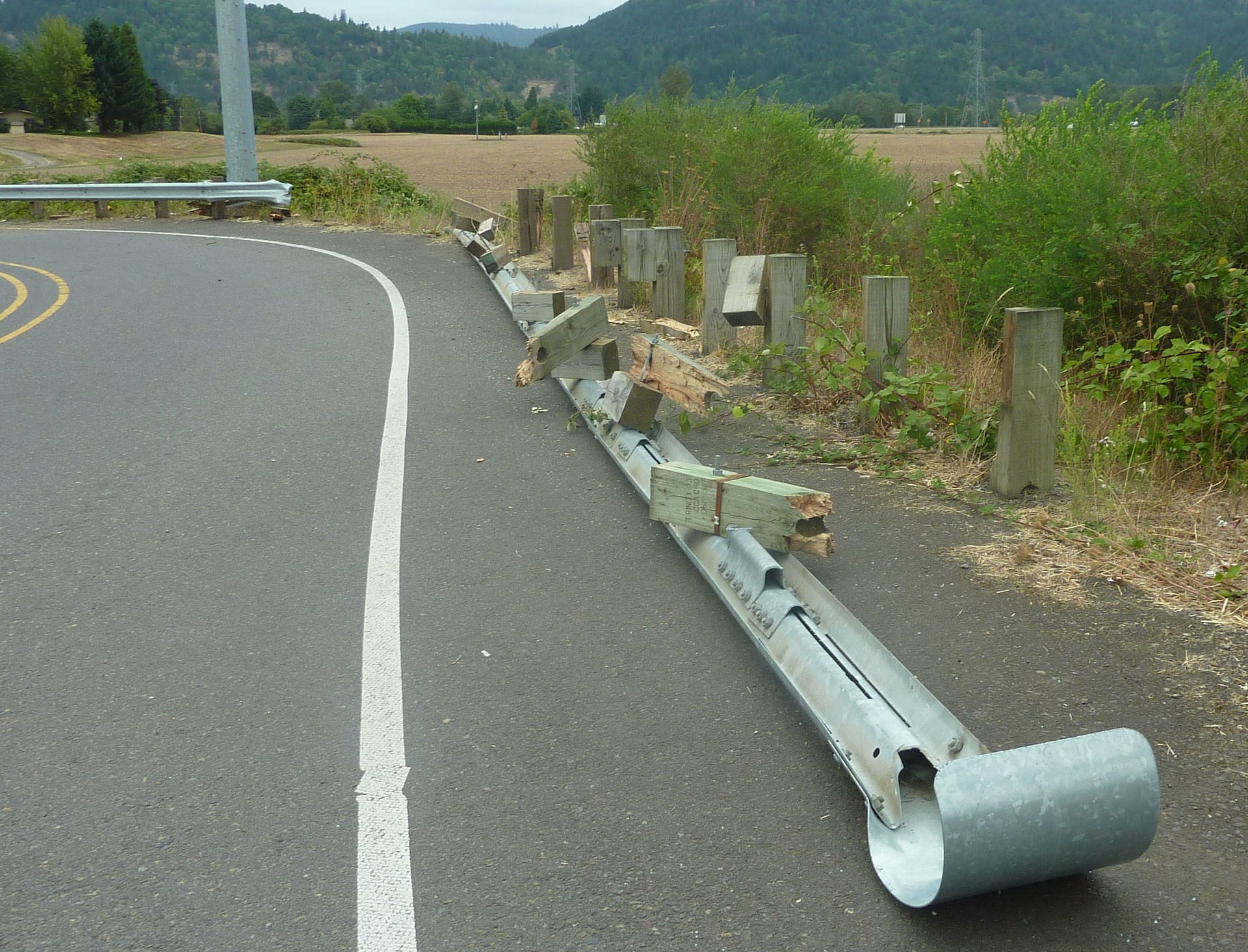 The guardrails you see beside highways on your travels are there to hopefully stop a vehicle from falling off road or to help slow a vehicle down in an accident. Guardrails are also there to save lives.
It is important to know that the Pennsylvania Supreme Court ruled that PennDOT can be held responsible for injuries caused by allegedly dangerous guardrails on Pennsylvania's highways. This is good news, as typically, the State is considered to be immune from lawsuits seeking compensation as a result of negligence – unless certain circumstances are present.
In the Joisse and Dale Cagey case, the Supreme Court found that when PennDot erected a guardrail, sovereign immunity is waived if negligent installation and design creates a dangerous condition. The opinion, in part, read "an invitee on Commonwealth real estate would expect a guardrail alongside the road to prevent or minimize harm, not to 'spear' her and cause 'significantly more severe injuries."
Case Summary
In January 2015, the Cageys hit snow and ice on State Route 551 in Beaver County, Pennsylvania. Joisse lost control of the vehicle which spun off the road hitting the guardrail. It pierced the vehicle and resulted in leg, foot and toe fractures for the driver, Joisse. The Cageys filed a lawsuit ((Cagey v. Commonwealth (2018)), alleging the damages were a result of PennDOT's negligent installation and lack of inspection of a defective guardrail on a highway under PennDOT's purview.
After a series of appeals, the case went to the Pennsylvania Supreme Court. The Court's decision was that in order for liability to be imposed on PennDot, three statutory requirements had to be met. Those requirements were:
That the injuries must have been the result of a dangerous condition
That the dangerous condition must be a condition of Commonwealth (State of Pennsylvania) agency real estate
That the damages must be recoverable under common law if the injury were caused by someone who was not subject to sovereign immunity
Pennsylvania Supreme Court Decision
The Court indicated that the guardrails, once installed along the highway, are physically attached to the land and have become fixtures, making them part of the land, and that "a possessor of the land is liable for harm caused by a dangerous condition that he would have discovered through the exercise of reasonable care." And thus, sovereign immunity was waived, holding PennDOT liable for damages caused by negligent installation and/or design of the guardrails.
Guardrail Crashes
If you have been involved in a guardrail crash and your injuries were catastrophic you might consider filing a claim against a manufacturer for a defective product and the people who installed the product. If the guardrails were Trinity Industries ET-Plus guardrails, you may have found out that their product has resulted in limb amputation for drivers.
In 2005, Trinity Industries updated their guardrails, making it four inches instead of the usual five inches. They neglected to let the Federal Highway Administration know about the change. Although the company said the change did not affect how the guardrails performed, guardrail crashes catastrophically injured drivers. Some of the accidents were fatal.
Roughly 90 percent of U.S. highways are lined with Trinity Industries guardrails. And now, the deadly ET-Plus guardrail, is banned from further use in at least 44 states. Some states are considering removing them and others are not planning to use that particular model for any further installations.
In the past, the government was immune from lawsuits. Today, that is considered to be unfair and the federal government and the states have put specific rules into place to allow the government to be sued for certain problems. Defective guardrails along highways are cases where government immunity does not come into play.
Drivers and passengers are injured or killed every year as a result of crashing into guardrails. If you have been injured in a guardrail accident, call the guardrail accident attorneys at Melaragno, Placidi & Parini. They know what they are doing and ensure you get the maximum compensation for your injuries.